A picture of INSTI, a HIV testing kit. Credit: PA
November 17, 2016
Rates of last-stage HIV diagnoses remain in the UK remain at "unacceptable" levels, according to a leading charity.
Public Health England said four in 10 people discovered they had the virus last year – but found out after it had already started to damage their immune systems.
The PHE report says around 6,000 people were diagnosed in the UK last year. Some 90,000 are currently living with the virus and accessing care.
It has led calls for a "culture shift" in attitudes to "demystify" the virus ahead of HIV testing week (from 19-25).
Ian Green, chief executive of the Terrence Higgins Trust, hailed the "Prince Harry effect" as demand for self-testing kits increased almost 500% after the royal was pictured getting tested in July.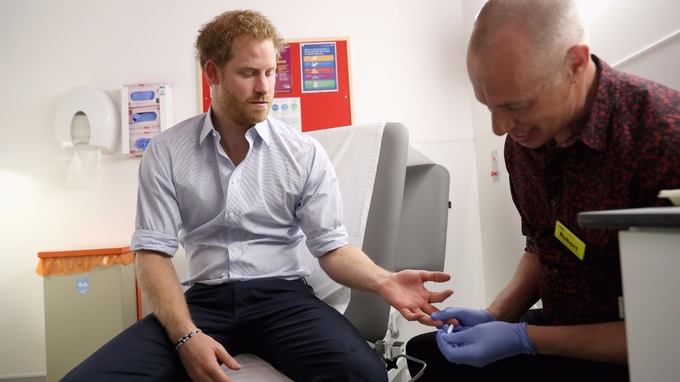 At the time, the prince said he wanted to "smash the stigma" surrounding the illness.
Mr Green said: "As national HIV testing week approaches, we want to create a culture shift so that regular testing becomes the norm in every community.
"Testing is free, fast, confidential and has never been easier. You can test in a hospital, sexual health clinic, at a community event, by post, or even at home."
The report said reducing late diagnosis was a "clinical and public health priority" as those affected "have been living with an undiagnosed HIV infection for at least three years and are at risk of premature death and of transmitting the virus to their sexual partners".
previous article
next article
more articles
November 3, 2020
Canada's First HIV Self Test Receives Licence
June 26, 2018
La Société canadienne du sida annonce la première Journée nationale du dépistage du VIH
April 13, 2017
Legislation Setting a New Bar for HIV Testing